8 Enticing Games for Exhibition Stands
The Only Limit Is Imagination
Introducing games for exhibition stands can boost footfall, increase engagement and leads, and get attendees raving about your brand on social media.
When the time comes to looking back at your exhibition data to measure its success, you'll be looking at a couple of key metrics: the number of visitors who came to your stand and how engaged they were (or how long they spent at your stand). These numbers can make or break your exhibition career — one poor turnout can result in your business questioning whether it's an effective marketing strategy after all. So how can you make sure that your exhibition attendance is a success?
In this blog post, we look at the top 8 enticing games for exhibition stands you can introduce at your next event.
1. Use Social Media
Leveraging social media is a great way to get more prospects to your stand. Using industry hashtags can help you reach your audience and stir up excitement about your exhibition stand, but why not take it one step further?
One surefire way of getting social media users engaged with your business is to promote the activities on offer. Set up a photo booth and brand it with your materials. Place your logo front and centre, decorate the booth in your brand colours and add personalised props — including your products — for people to pose with. Invite attendees to come and take a series of snaps in your photo booth and provide prospects with a personalised memento. Not only does this keep your exhibition stand in your prospects' minds, but it also gives you a wealth of material you can use to fill up your social media content calendar.
What's great about this idea is that it's suitable for near-all businesses. Not all exhibition stand games will be suitable for your business image, but a photo booth adds a dash of fun and personality without causing offence. For a bonus, it can significantly boost engagement.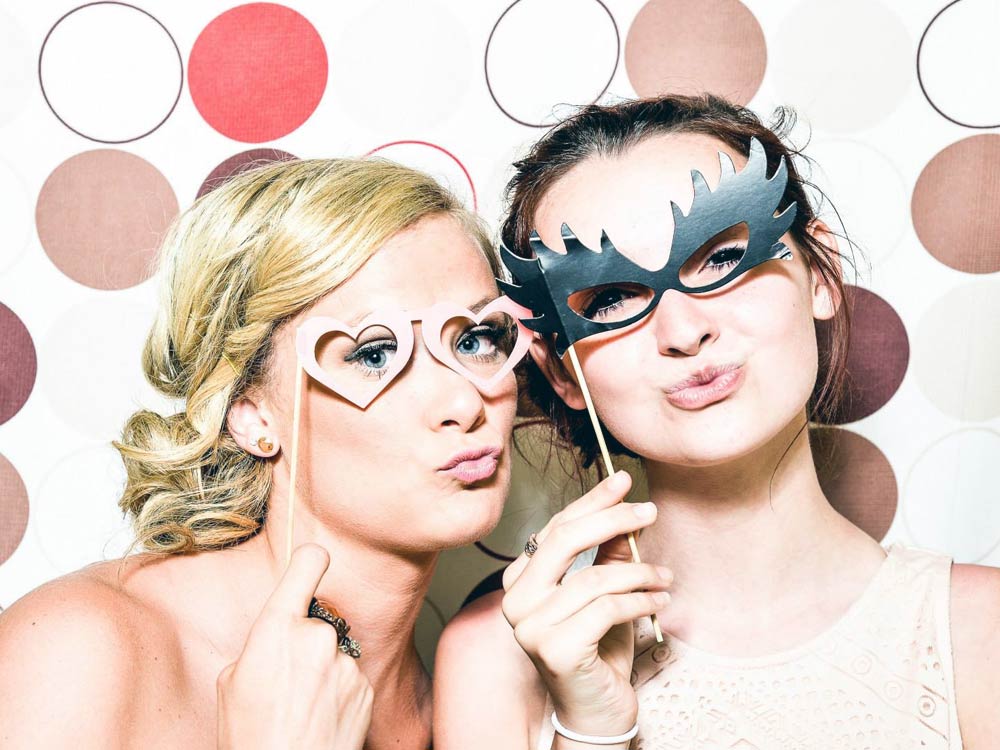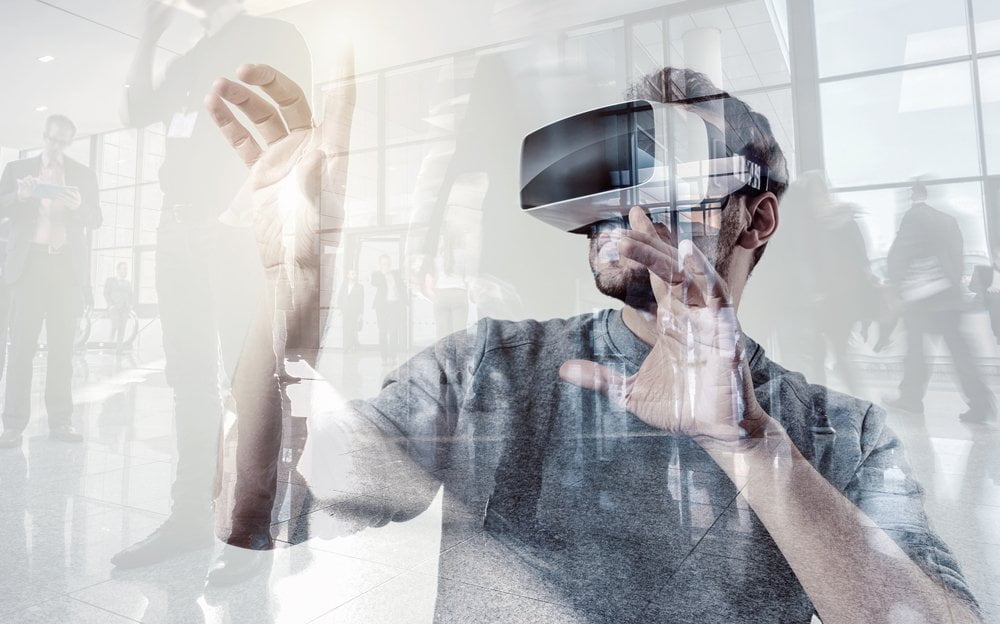 2. Take Advantage of AR and VR Technology
Virtual Reality (VR) and Augmented Reality (AR) have evolved a lot in recent years — they're no longer a novelty piece of fun with an uncertain future. The release of the Oculus Quest made VR accessible for everyone, allowing users to pop on the headset and immerse themselves in a virtual world — without the complex setup and safety hazard of tripping over wires.
New games and apps are also being released all the time, making this a great piece of technology you can use. Get creative; if you're promoting your latest piece of wearable tech that tracks heart rate, calories burned and more, load up a fun fitness game or test people's reaction speeds with a Guitar Hero-esque music game. Take it up a notch by streaming the experience to a large screen in the centre of your exhibition stand, and you'll soon have a queue of excited visitors wanting to have a go themselves.
If you're struggling for ideas, dropping users into a virtual cinema and playing a video related to your business can grab attention and significantly boost engagement, and it's guaranteed to be an experience they won't soon forget.
If you're looking to go down the AR route, hide clues on your stand and challenge people's skills by creating a puzzle they have to solve. This fun Easter egg-style hunt will keep visitors excited and, crucially, at your stand, rather than someone else's.
3. Break the Safe
The concept of this exhibition stand game is simple: place a prize inside a clear safe and give visitors the chance to win it by cracking the code. Of course, the name of the game is fun, but that doesn't mean you can't turn it into a lead capture opportunity. Grab prospect's contact details in exchange for a chance to crack the combination.
You can also use this exhibition stand game as an opportunity to educate your visitors. Hide clues to the code in videos shown around your display stand and on your social media pages — maybe one of the numbers is how many years you've been in business. This'll have people paying attention to your content and engaging with you online, rather than passively watching a video and forgetting about it afterwards.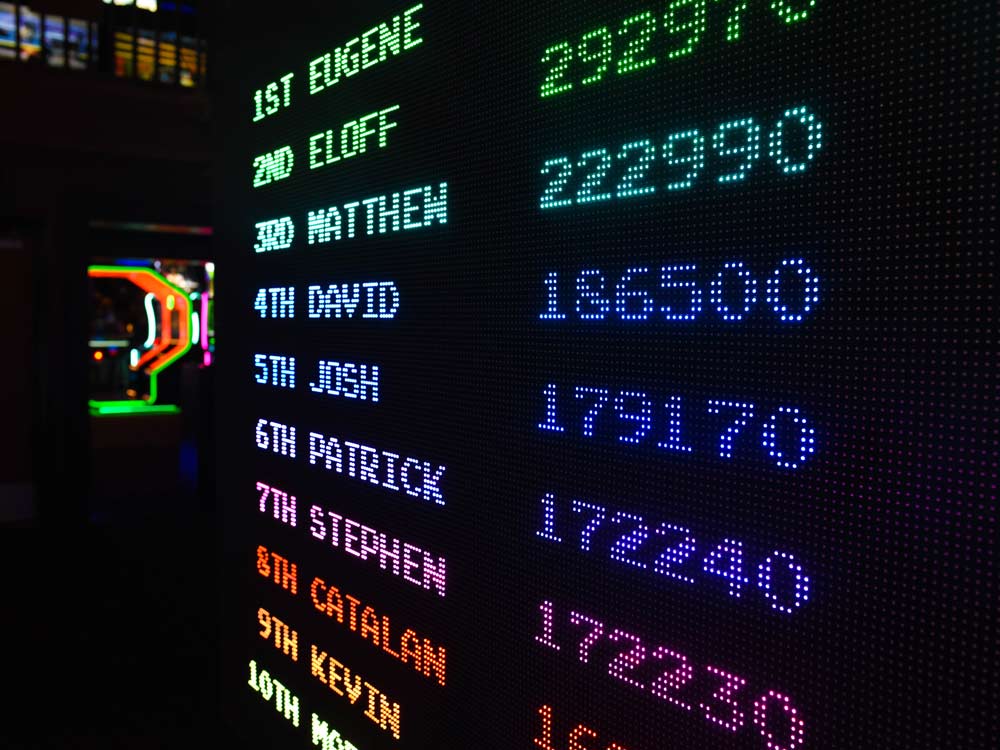 4. Bring Tablets to Your Event for Touch-Screen Games
Introducing tablets to your exhibition stand is a great way to engage a group of people at once. Load multiple iPads up with the same game and give visitors the chance to take part. This is a great game for exhibition stands and it has a low barrier to entry — everyone can take part without feeling under pressure of being the centre of attention, and you can take advantage of people's competitive natures as they aim to nab the top score. For the added wow factor, have a score wall — a tall display — that updates automatically. It'll increase engagement at your stand by the bucket load and have previous visitors coming back to make sure they stay at the top.
5. Blindfolded Taste Sessions
Are you a food and drinks brand? Why not create a fun game where you invite attendees to try a range of your products and guess what they are? Other businesses can also take advantage of this fun exhibition game; think outside the box. Are you promoting your latest project range? Show a video of your latest offering — trust us, people will be concentrating — and then ask visitors to pick a certain product in a blindfolded line-up. To spice it up further, enter those who pick the right one into a prize draw for a chance to win the item for free.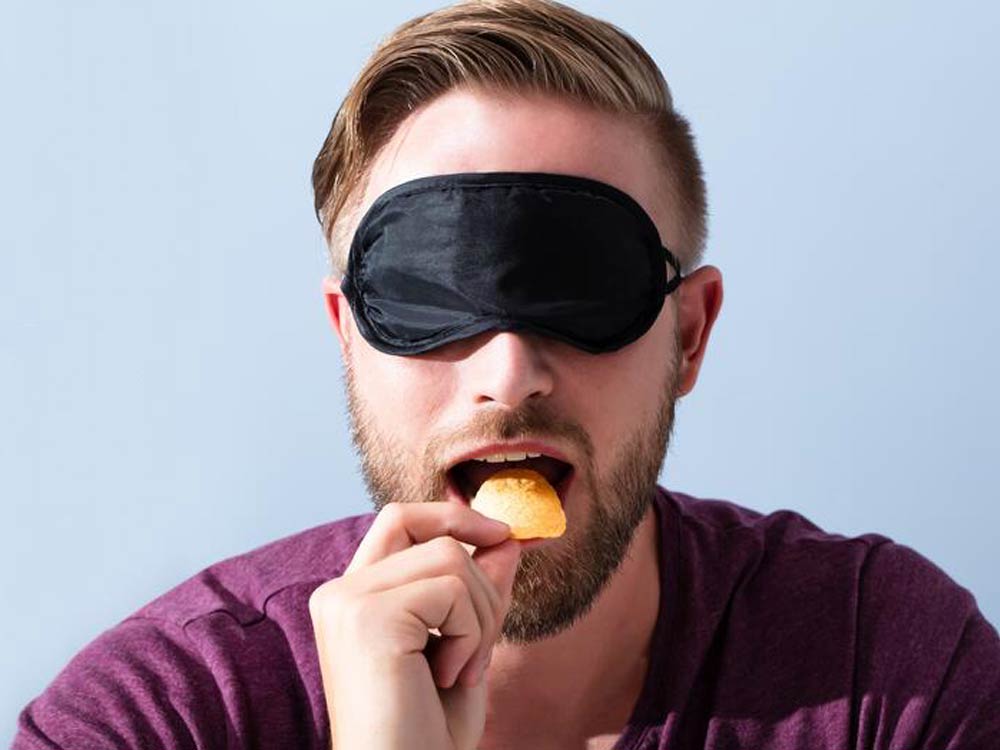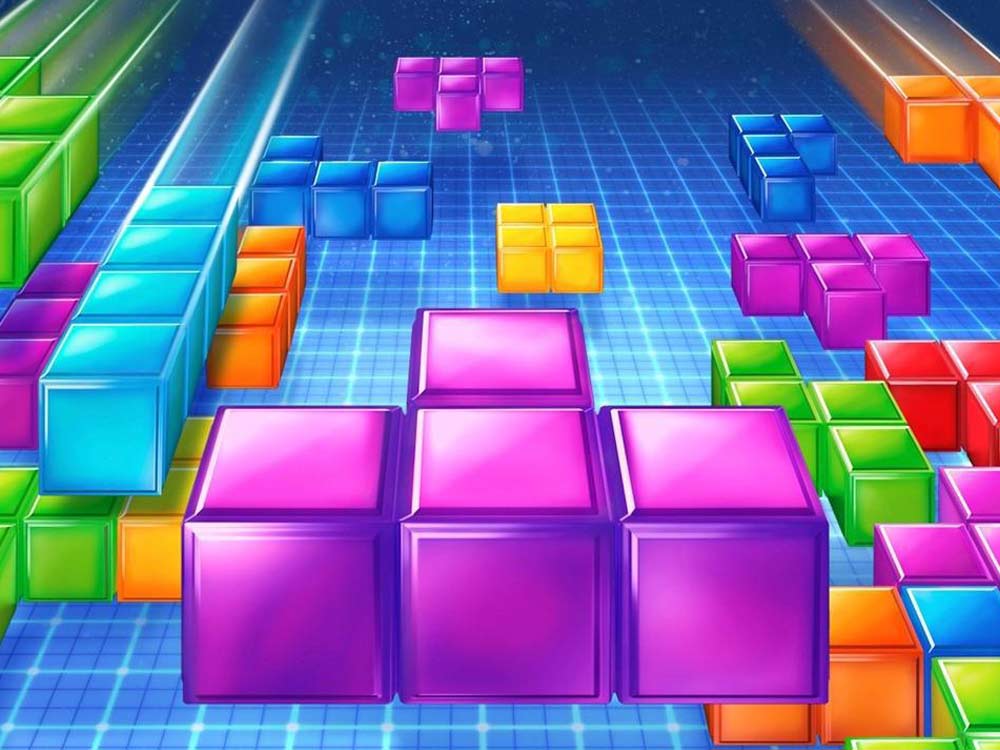 6. Make It Immersive
The best games for exhibition stands — or games in general — are immersive and take people on a journey. If you're a tech company, for example, split your exhibition stand into different areas, each with a unique theme. Take prospects on an adventure through time, showcasing different tech and explaining how the industry has evolved over the years. Whether you allow your visitors to play Tetris on a SNES, try out the first-ever Mac or browse the first iteration of Google (complete with dial-up and decades-long loading times), top it all off with an engaging demonstration of your latest product.
If you're a retailer, you could showcase your latest range and invite attendees to dress up and star in their own fashion show, complete with lights, music and a small runway. Combined with social media, it's a great way to increase engagement.
7. Create Giant Versions of Old-School Games
Old-school games — think Operation, Connect 4 and Jenga — instantly create a sense of nostalgia. Take these small-scale games and go bigger, creating a life-size version of Connect 4 or a giant game of Operation, complete with buzzer and red nose. These games are great for bringing some fun to your exhibition stand and taking advantage of those nostalgic feelings to conjure a sense of familiarity with your brand.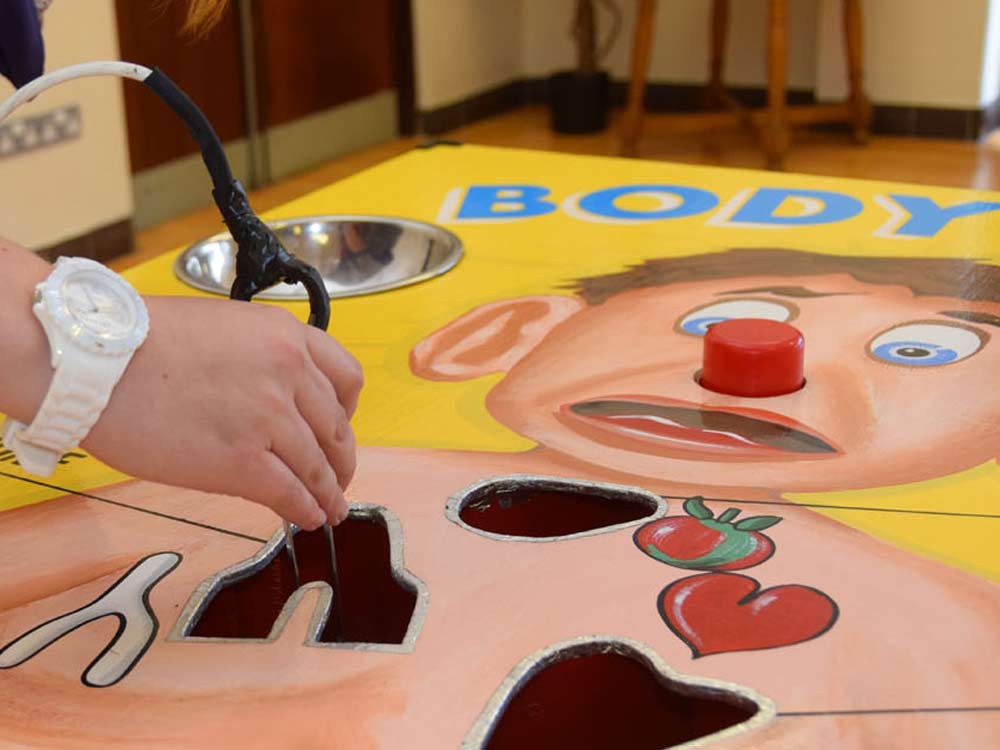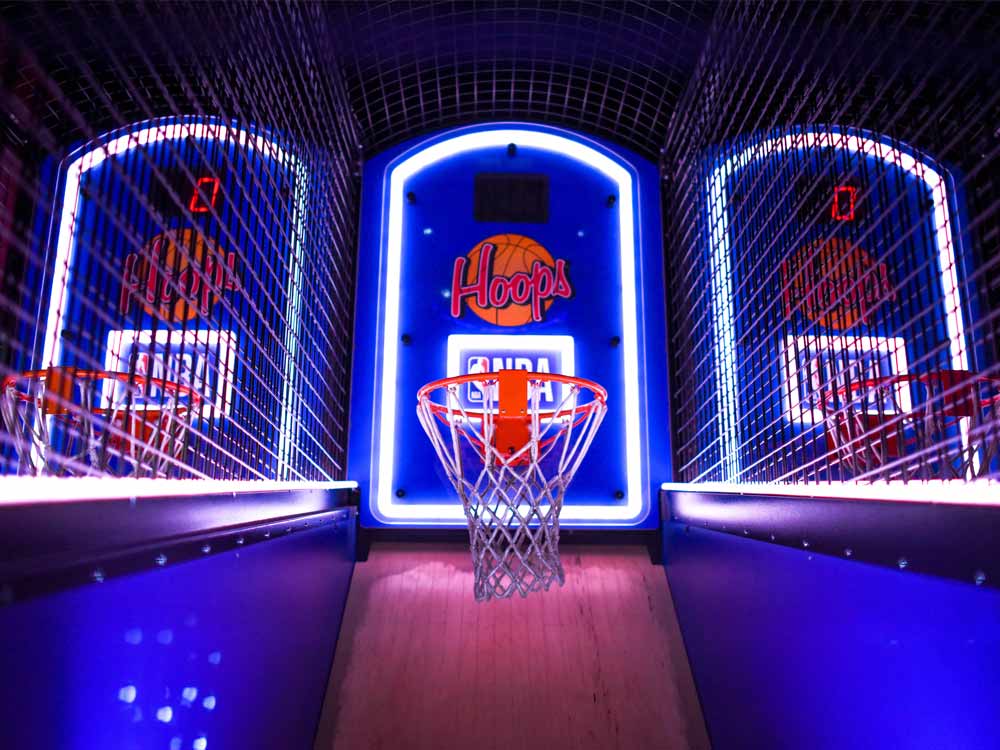 8. Channel Your Audience's Favourite Sports
When it comes to games for exhibition stands, it's all too easy to be tempted by the evolution of technology and think about all the things you can do with it, but sometimes, the most effective interactive exhibition stands games are grounded more in reality. What are your audience's favourite sports? Are they partial to a game of darts? Do they enjoy watching basketball? Does their wind-down routine involve a cycle in the gym or around town?
Why not introduce these games to your exhibition stand? It's a triple threat, releasing feel-good endorphins, offering a whole lot of fun and adding a competitive twist. Pit visitors against each other to nail the highest darts score, get the most slamdunks or generate the most energy by cycling, and don't forget that, sometimes, your exhibition stand games don't need to be directly related to your business offering — you might just want to give attendees the chance to relax and have a bit of fun between all the networking.
Are you looking for fun exhibition stand games for your next event? At Plus Exhibition, we can design and build an exhibition stand that engages visitors and gets you big results. Get in touch with us today to receive a free no-obligation quote and 3D mockup of your stand with all the games you want!
Some of Our Recent Games for Exhibition Stands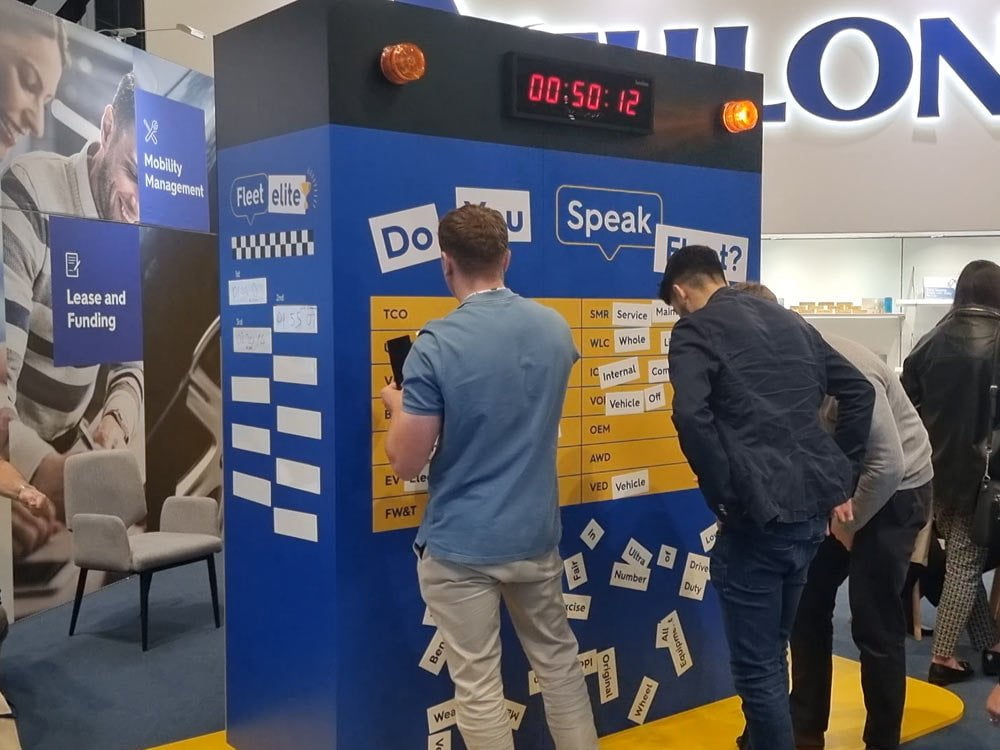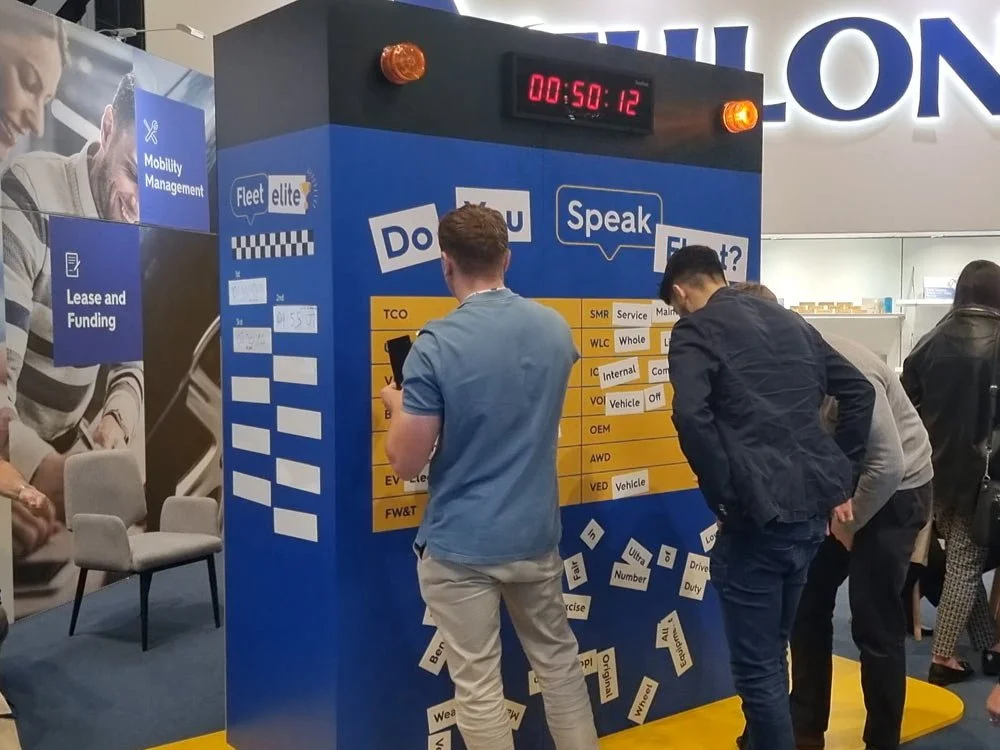 A timed word game. Prizes for the fastest times.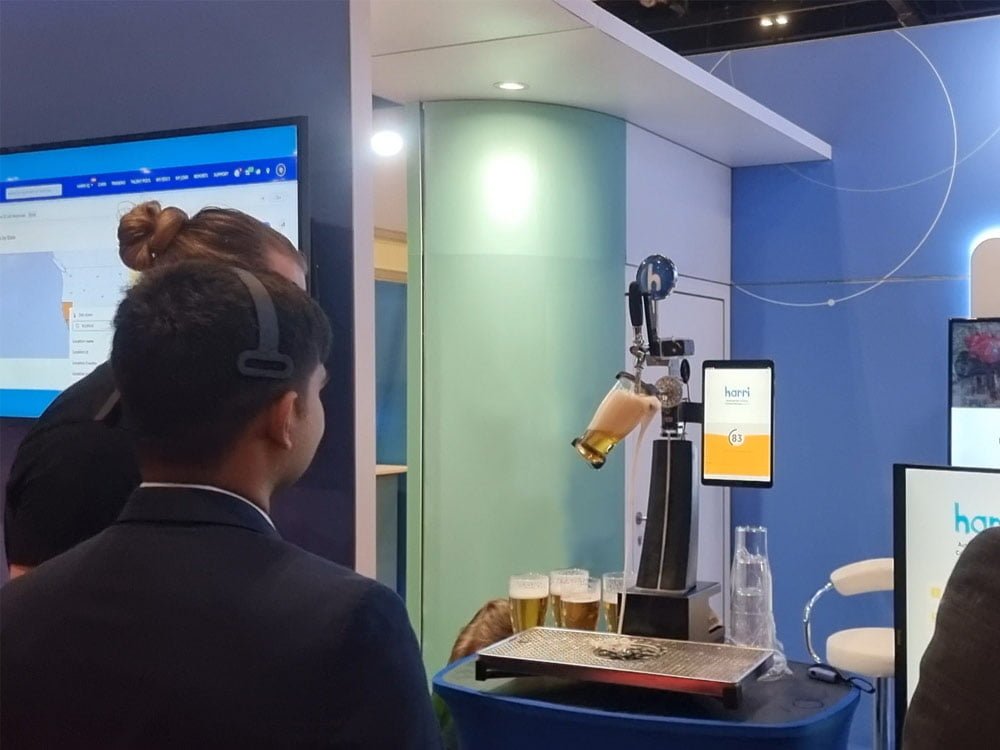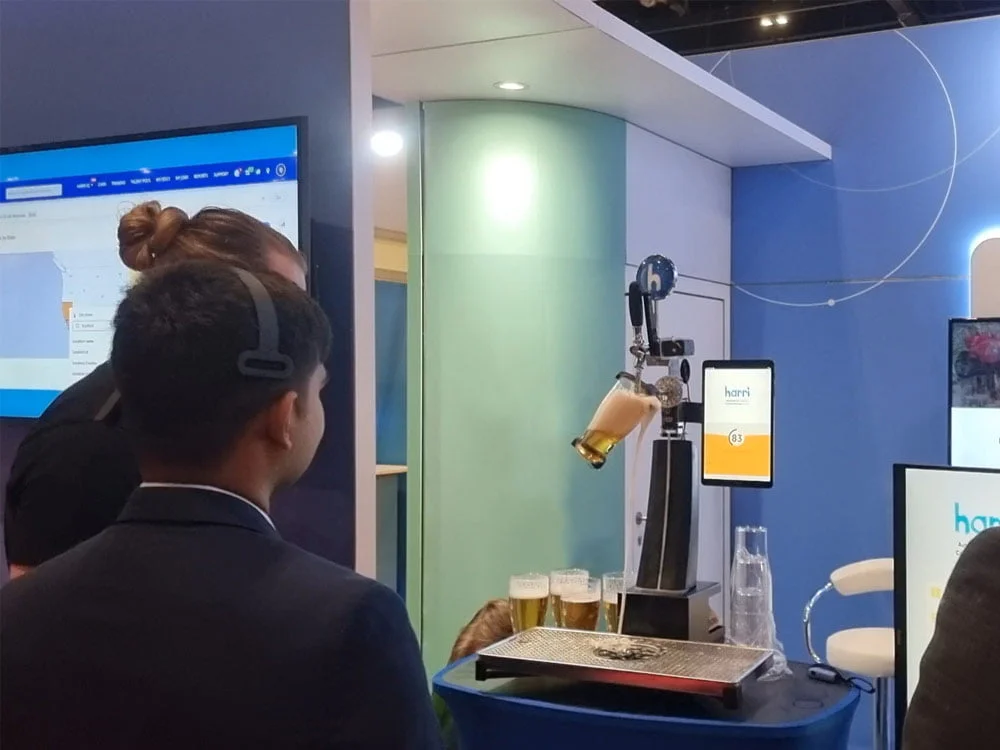 Pour the perfect pint with your mind, using a headset that measures your concentration levels
Our friendly team are here to take your calls and emails. Or, if you'd prefer, you can always pop in to our office for a cup of tea and a friendly chat.