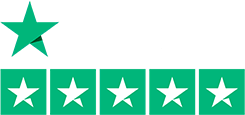 Need Help With Your Exhibition Stand For Your Event?
What Are Shell Scheme Graphics?
Shell scheme graphics are essentially the graphics that you can add to the walls of your event space, whether it be for a trade show, conference, or exhibition. These graphics can be customised to fit your brand or theme, and they can really make a huge impact on the overall look and feel of your event.
One of the great things about shell scheme graphics is that they're incredibly versatile. You can use them to showcase your products or services, provide important information to attendees, or simply add some color and personality to your space.
The Seamless Swift Shell System
Our Swift Shell system features rollable graphic panels that simply hang from the shell scheme top bar. The panels magnetically click together to give a seamless professional trade show stand.
The Seamless Swift Shell system doesn't use any precious floor space of your exhibition shell scheme. Easy to hang using special clips that simply slot into the top rail of the shell scheme. They simply join together using strong magnets to give a seamless graphic wall. This means that no velcro, double sided tape or Blue Tack is used. Taking them down is quick and easy leaving no residue whatsoever, avoiding any costly bills from the exhibition stand organisers. They can be reused time and time again and are also easily reconfigured or added to at a later date to fit other size stands.
Our Swift Shell system is available in both seamless and standard configurations, so what ever your needs, we've got you covered.
We're Here To Help
Our friendly team is here to discuss all your current and future exhibition stand design and build needs. Contact us today!
Why Plus Exhibition?
At Plus Exhibition, we offer a range of options for shell scheme graphics that will suit any budget and requirement. Whether you're looking for a full booth wrap, individual wall graphics, or something in between, we've got you covered.
Our team of experts is dedicated to delivering the best quality graphics that will showcase your brand in the best possible way. We use high-quality materials and the latest printing techniques to ensure that your graphics look stunning and will stand the test of time.
If you're not sure what type of graphics you need for your exhibition, don't worry. Our team is here to help. We offer a free consultation service where we can discuss your requirements and recommend the best options for your space and budget.
We also understand that time is of the essence when it comes to exhibitions. That's why we offer a fast turnaround time and can deliver your graphics in as little as 48 hours if necessary. We know how important it is to have everything ready in time for your event, and we'll work hard to ensure that you meet your deadlines.