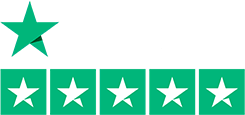 Get your free, no obligation quote with 3D visual
We Cover All Major Exhibition Venues In The UK & Europe
We're Here To Help
Our friendly team is here to discuss all your current and future exhibition stand design and build needs. Contact us today!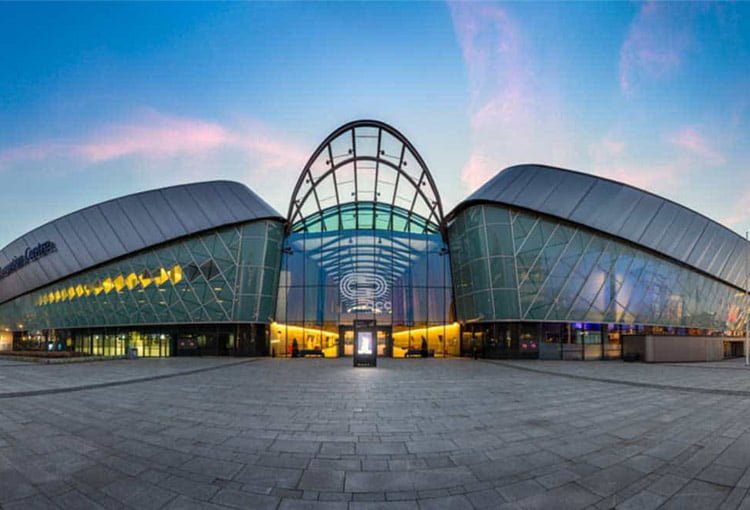 ACC Conference & Event Centre Liverpool
Situated on the banks of the River Mersey at the heart of the city's iconic waterfront, ACC Liverpool is a unique and award-winning exhibition venue that can meet any event requirements.  It is part of the Liverpool Event Campus – an interconnected arena and exhibition centre.
Built and launched in time to help Liverpool celebrate its European Capital of Culture status in 2008, ACC Liverpool has already gained world-wide recognition for hosting prestigious events and exhibition shows.
Since it's opening, ACC Liverpool has attracted over 7.9 million visitors to 4,300 events and generated £1.8bn in economic benefit for the local economy.
ACC Liverpool has a 3,725 sqm hall on the ground floor, with a 1,350 capacity auditorium and 21 break out rooms. The venue is suitable for large exhibitions which can take advantage of the campus's interconnected facilities. The entire campus has a combined exhibition floor space of 7,125 sqm.
Its striking design and waterfront location make it a perfect exhibition venue for any event.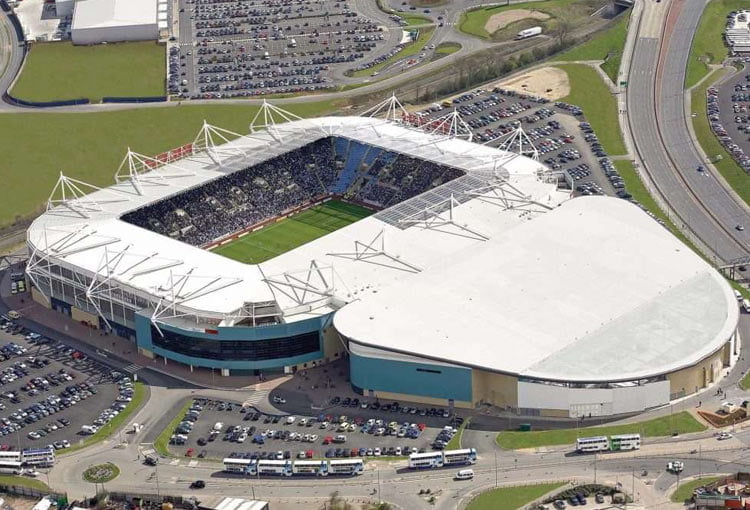 Coventry Building Society Arena (Formerly Ricoh Arena)
The Coventry Building Society Arena is a world-class exhibition centre located in Coventry. The complex was formerly known as the Ricoh Arena and includes a 32, 609 seater stadium that is home to Coventry City Football Club and Wasps Rugby Union Club.
The venue features a variety of halls and lounges all suitable for small and large exhibitions with a collective area of 20, 000sqm to accommodate conferences, sporting events, concerts and exhibitions.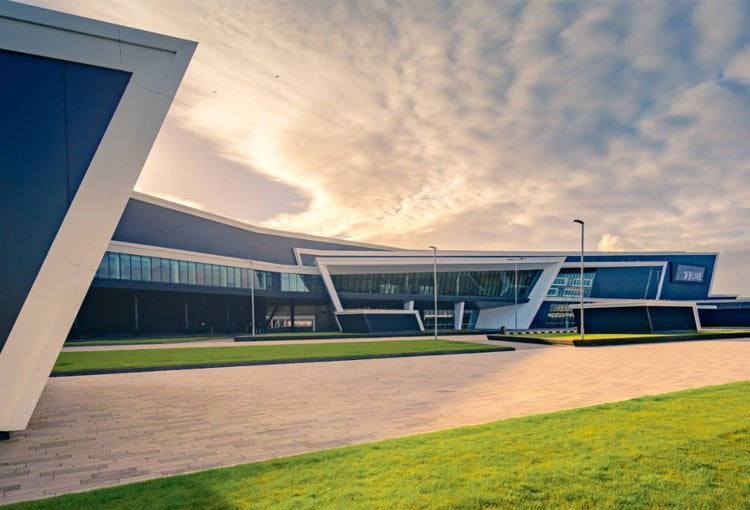 P&J Live Aberdeen
P&J Live is the north of Scotland's largest conference centre and hosts hundreds of events each year, from concerts, comedy and sporting events to exhibitions and banquets.
Opened in 2019, P&J Live boasts state-of-the-art facilities and 48,000 square meters of world class exhibition conference and exhibition space, which is all powered by local, sustainable energy. It is situated in close proximity to Aberdeen International Airport and other great transport links. There are 2 adjoining hotels that offer 350 rooms and a high end restaurant.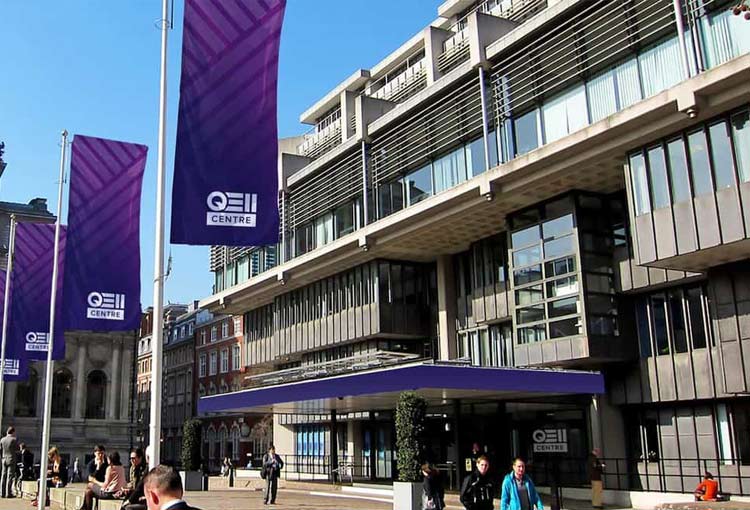 Queen Elizabeth II Centre
The Queen Elizabeth II Centre is the largest dedicated conference and exhibition space in central London. located in the City of Westminster, London, close to the Parliament of the United Kingdom, The International events venue is renowned throughout the world for hosting high profile conferences events and exhibitions.
The Centre is served by exceptional transport links providing easy access to everything the city has to offer, from world-class restaurants and nightlife to shopping and culture. Within an hour's transfer from five international airports, you will have an effortless journey to the Centre.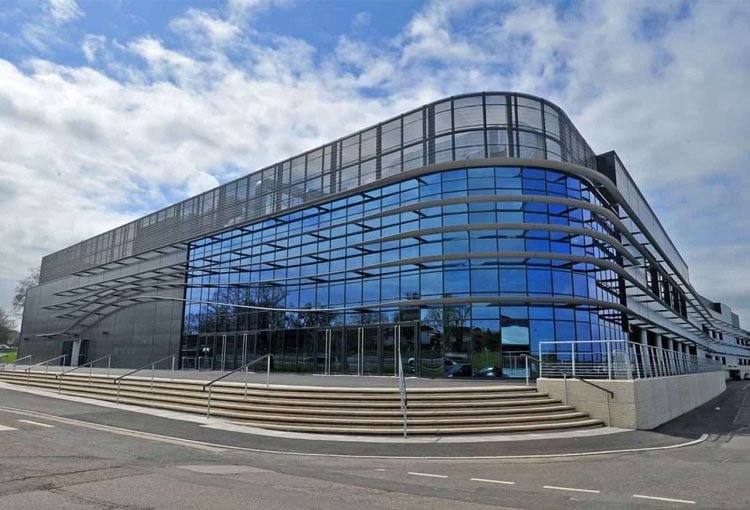 Farnborough International Exhibition & Conference Centre
The Farnborough International exhibition and conference centre is a multi-functional venue that has been designed with the sole purpose of hosting a wide variety of events including exhibitions, conferences, meetings, award ceremonies and filming projects.
The venue features a spectacular runway backdrop and offers the ultimate facility to showcase for your event. The complex is situated on an airfield site adjacent to Farnborough Airport a leading site for private and business aviation and has been staging successful events since 2008.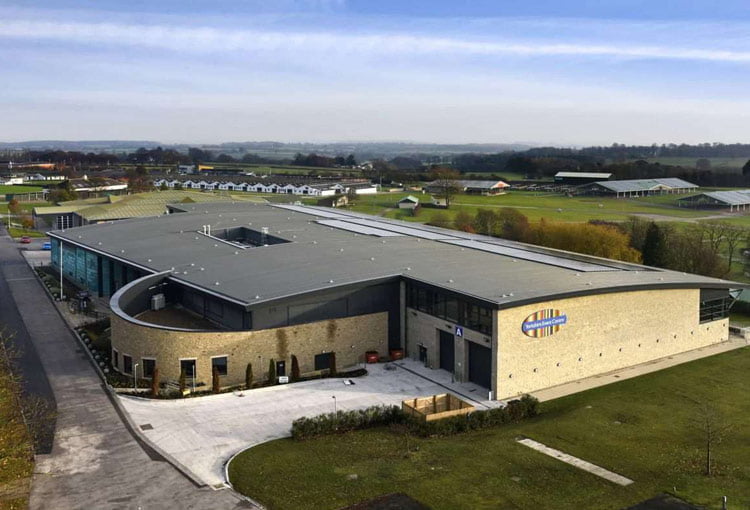 Yorkshire Event Centre
The Yorkshire Event Centre is contemporary and stylish event venue located just outside the beautiful spa town of Harrogate. It is home to a wide range of events from popular consumer shows to corporate events, conferences, exhibitions and gala dinners.
The unique, award winning event venue is situated at an easily accessible mid point located near Leeds and features 2 main Exhibition Halls, 250 acres of outdoor space and a purpose built conference and banqueting suite.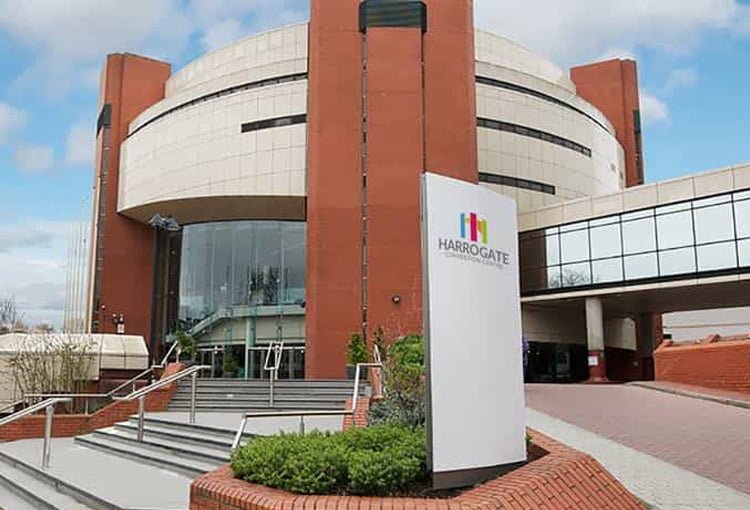 Harrogate Convention Centre
Situated in the popular and picturesque Yorkshire spa town, the Harrogate Convention Centre has extensive experience of hosting major events and exhibitions.
Described as a "magnet for business conferences", the centre's eight interconnected exhibition halls offer 16,500m2 of space, making it ideal for exhibition and trade shows of all sizes.
One of the main reasons this venue is so popular with visitors is its location in the beautiful and vibrant town of Harrogate. With its stunning Georgian buildings, spa waters and close proximity to the Yorkshire Dales, the town is one of the UK's most popular tourist destinations.
The Harrogate Convention Centre opened in 1982 and hosted the Eurovision Song Contest in the same year. Although the venue only opened its doors in the early eighties, the town has a long history of hosting exhibitions and trade shows.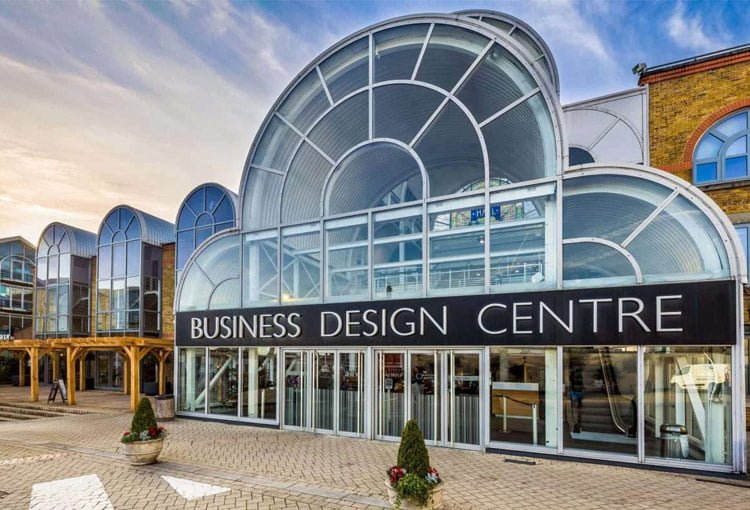 Business Design Centre London
The Business Design Centre is an iconic venue situated within the heart of London.
Its origins began in 1862 where it was located on Baker Street, as the Royal Agricultural Hall. The popularity of this venue quickly led to a new larger site being required and this led to a new building in Islington where the BDC stands today.
Today, the BDC is regarded as one of the premier event venues in London with the main exhibition space, the mezzanine, being located in the centre of the building and covers over 2,000 square meters making the ideal ideal setting for exhibitions, conferences and corporate events.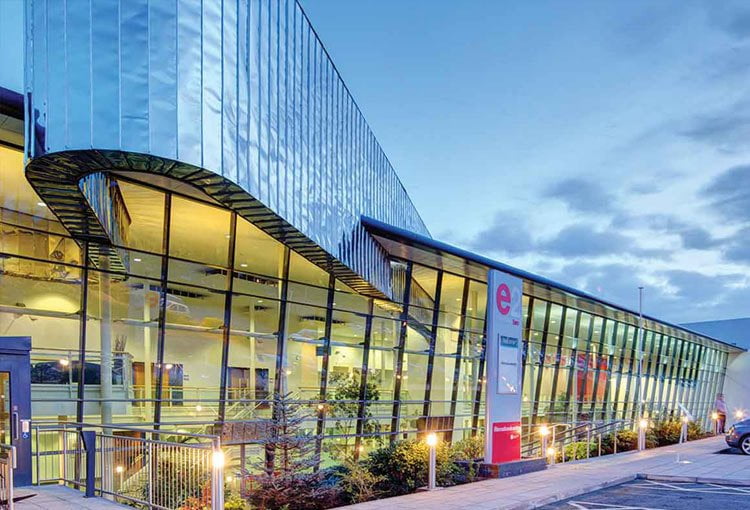 Telford International Centre
Telford International Centre boasts the size and facility to accommodate any event, from private meetings to exhibitions. Floor-to-ceiling windows, large open spaces, and a sun drench gallery give Telford International Centre its unique charm.
This versatile business venue has hosted many prestigious events such as, Optometry Tomorrow, The Advanced Materials Show and Ceramics UK.
The venue is situated in the midlands, making it a popular choice for events that have exhibitors from all over the country. A recent £250,000,000 investment saw a purpose-built convention quarter, as well as a host of bars, hotels and restaurants added to the complex.