Sustainable Exhibtion Stands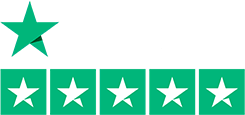 Are you looking for sustainable exhibition stands? Or ways to make your next stand more eco-friendly? If so, you've come to the right place! Here at Plus Exhibition, we believe in sustainability and doing our part to protect the environment.
Traditional exhibition stands can generate a lot of waste, from the materials used to build them to the energy they consume during the event. By making your stand more sustainable, you can reduce your environmental impact and show your customers that you care about the planet.
Why Choose Sustainable Exhibition Stands?
There are many reasons why choosing a sustainable exhibition stand is a smart choice for your business. First and foremost, it's the responsible thing to do. As the global climate crisis continues to escalate, businesses of all sizes have a role to play in reducing their environmental impact. Choosing an eco-friendly stand is a small but meaningful step in that direction.
But going green isn't just good for the planet. It's also good for your business. Consumers are increasingly conscious of the environmental impact of the products and services they buy. By demonstrating your commitment to sustainability, you can differentiate yourself from competitors and attract eco-conscious customers.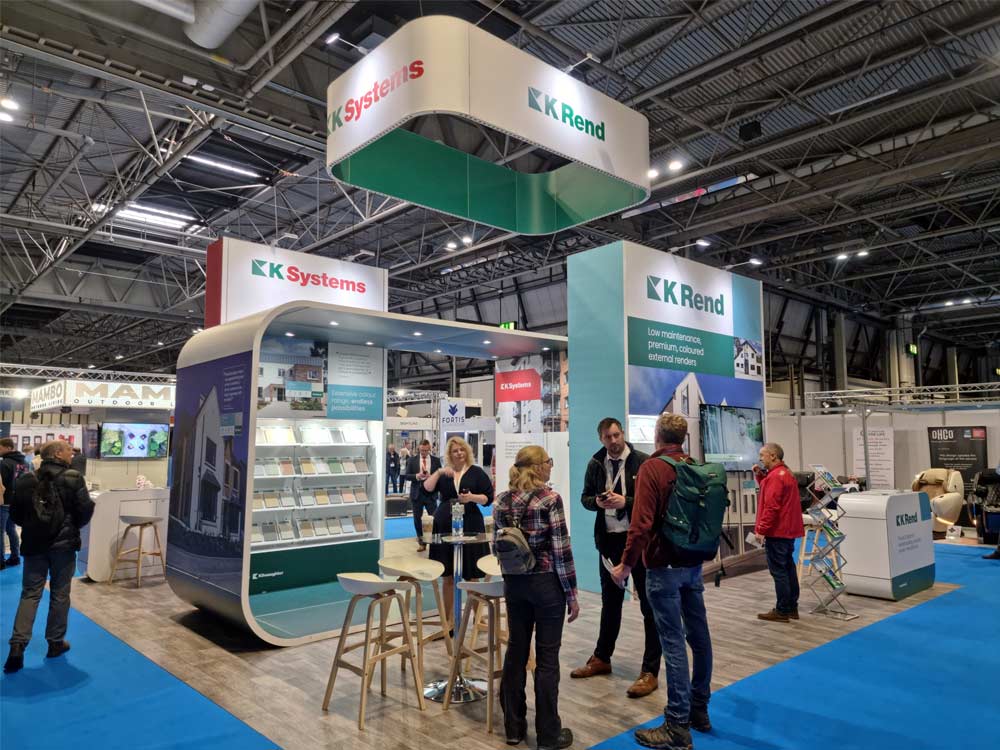 We're Here To Help
Our friendly team is here to discuss all your current and future exhibition stand design and build needs. Contact us today!
How Do We Create Our Sustainable Exhibition Stands?
Use Sustainable Materials
The first step in designing a sustainable exhibition stand is to choose sustainable materials. We always look to utilise materials that are renewable, recyclable, or biodegradable. On the other hand, we avoid at all costs materials that are energy-intensive to produce or transport, or that release harmful chemicals into the environment.
Energy-efficient Lighting
Lighting is a crucial part of any exhibition stand, but it can also be a major source of energy consumption. To reduce energy usage, we choose LED lighting and other energy-efficient options in every stand we build.
Reduce Waste
Minimising waste is a key aspect of sustainability. We opt for materials that can be reused or recycled, and avoid single-use plastics or other disposables.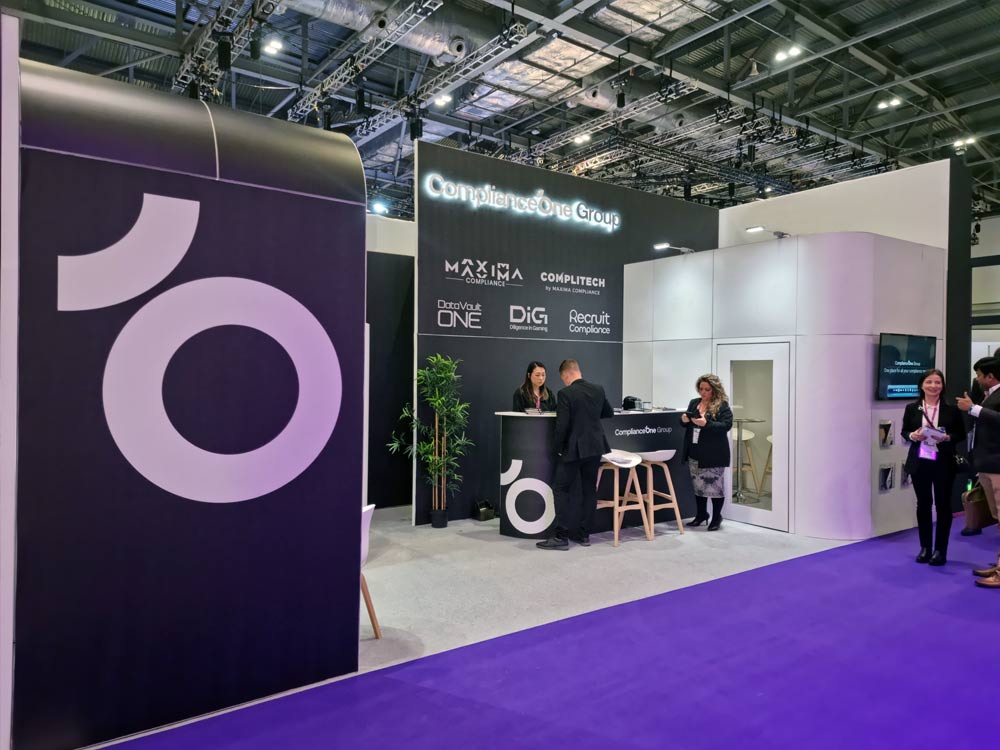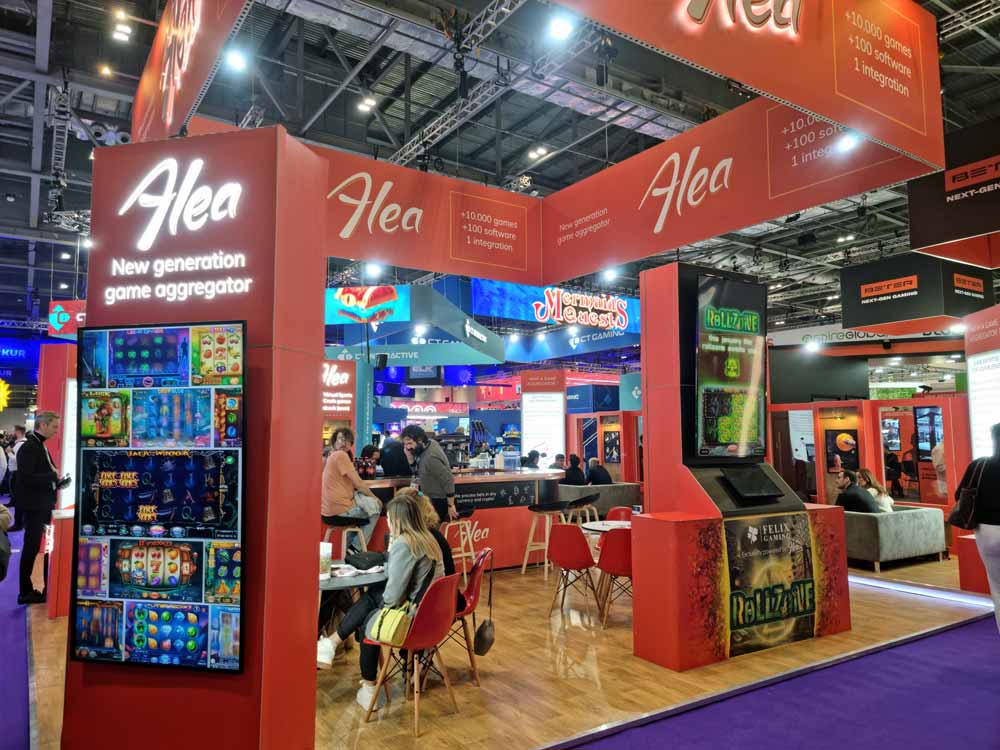 Go digital
Instead of printing out brochures and flyers, we can incorporate digital displays or QR codes in our sustainable exhibition stands, that attendees can scan to access marketing materials. This not only saves paper, but it also makes it easier for attendees to access your information.
Plan for Reuse
Finally, when designing your sustainable exhibition stand, we take a lot of time and care thinking about how it can be reused or repurposed. Our modular designs mean that your stand can be easily reconfigured for different events, or used again in different ways.
So, whether you're planning a trade show, conference, or exhibition, consider opting for an eco-friendly exhibition stand. Not only will you be doing your part for the environment, but you'll also be showing your customers and clients that you're committed to making a positive impact on the world.
At Plus Exhibition, we're dedicated to helping our clients create sustainable exhibition stands that are both visually appealing and eco-friendly. If you're interested in learning more about our services, please don't hesitate to contact us. We'd be happy to help you create an exhibition stand that reflects your values and helps protect the planet.
Interested in a Free Exhibition Stand Design?
If you're ready to take the next step and see what your exhibition stand could look like at your event, get in touch with us today for your free no-obligation exhibition stand consultation and design!
We'll give you a quick call, no longer than ten minutes, to learn more about your business and your exhibition goals, before going away to create bespoke 3D renders of your stand.
To attract more business leads and wow your event visitors, book your free consultation today and create an exhibition display stand that your competitors will envy!
What Our Happy Clients Say
Norkem
The stand was very well received and we got a lot of positive feedback which was great news. The director of ChemUK voted it the best stand of the show which we were incredibly pleased to hear so please pass on our thanks to all involved.
Quinn Building Products
I just wanted to say a massive thank-you for your help with the creation of our stand! We were very pleased with the way it turned out and the professionalism and support we got from you all when we were working on the design of it.
Citizens Advice Bureau
We have ordered several stands and additional display materials from Plus Exhibition Stands over the years, we always receive prompt, efficient and professional service with every effort made to meet our requirements and a lot of the time urgent deadlines! I cannot recommend them enough.
MTI Aviation
More than just accommodating us within a restricted time span, your teams professionalism and eye to detail was outstanding throughout.
Needless to say, we look forward with confidence to working with you more in the future.
Acacium Group
We just wanted to a big say thank you for all of you support with managing our event stand at the AGM conference again this year. It came together perfectly, and the service you and your team provide made the whole experience so seamless. It was a very successful conference, and our display was definitely a standout.