Exhibition Stand Graphics
8 Basic Principles of Exhibition Stand Graphics
Your exhibition stand will be seen by potential and current clients. No matter how good your staff on the stand are, their first impression of you in front of all your competitors will always be what they see when they approach your stand. This is why it is so important that you get every element of your exhibition stand graphics right!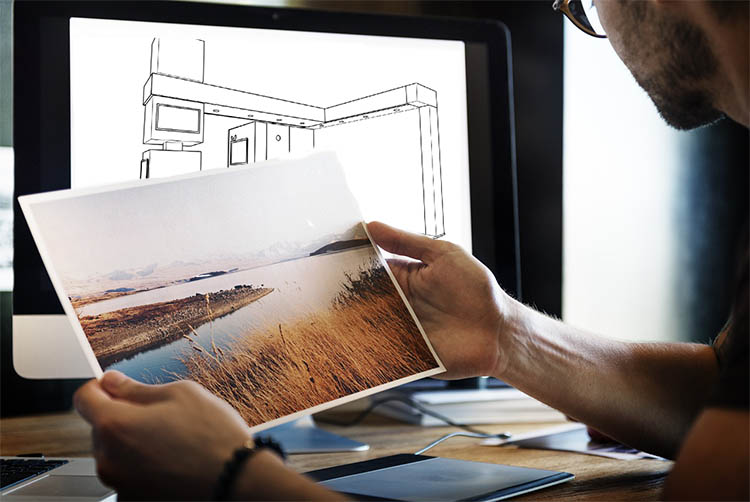 Colour
One of the most significant parts of the design will be its colour palette and how you use those colours. Colours will dictate the mood of your design and each colour has different connotations. Here are a four:
Green – Eco, environment, charity, good, easy, simple.
Red – Anger, danger, conflict, drama.
Blue – Calm, passive, trust, responsibility .
Yellow – happiness, summer, optimism, cheerful.
Be careful with block colours, especially in backgrounds, ensure that all text etc. is easily visible.
Space
To fill or not to fill? That is the question. Blank space can help highlight elements of your design making the empty space just as important as the filled space. How much space you leave depends on the type of design you are after. There is no exact science to this unfortunately it all comes with experience and having an eye for design!
Alignment
Alignment is key when creating sharp and eye catching design, but all the individual elements of the design need to have a connection with each other and look like someone has designed them, not just thrown them together. Getting the alignment right will make for a clean and professional looking design, not something that looks like it has been thrown together in five minutes.
Contrast
Contrast will allow you to put emphasis on certain elements of the design, be it your logo, your slogan or a particular product image. Think black and white, big and small, thick and thin. Contrast will help the viewer/reader appreciate your design in the way intended, it will guide their eye around the design and also keep their attention.
Balance
Probably one of the most important elements of exhibition stand graphics design. The balance will give your exhibition stand design its form and will ensure that all the individual elements are distributed properly. The balance will turn your design elements into a cohesive piece of artwork culminating in a professional and visually pleasing design.
Hierarchy
Put simply this is deciding which elements of your design you will make the main features and which ones will sit in the background. Just like any hierarchy some elements are deemed to be more significant/important and will take prominence in the design. How do you work this out? You need to decide which piece of your design is the most important, is it the image, logo, strapline etc?
Repetition
Repetition can strengthen the overall look of a design and can also help tie different elements together. Repetition and consistency is very important when designing different elements and different products, your branding needs to be cohesive across all platforms.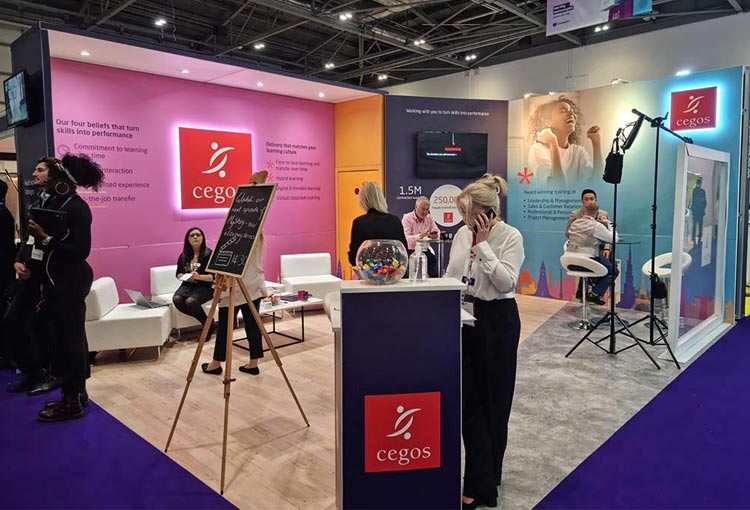 Proximity
Proximity will help you organise your design. Grouping similar or related items together is good practice, as it will help you create a relationship between them. By grouping elements together you can declutter your design also improving your spacing! Proximity does not mean they have to be put together visually, they can be apart from each other but connected by another element, like colour etc.
If you are struggling with your exhibition stand graphics, or even just the layout of your actual exhibition stand, then why not take advantage of Plus' 35 years experience. We offer free exhibition stand design and our expert team are ready and waiting to help. We will make your next exhibition stand not only the most visually impactful one, but the most successful one yet.