Ready-To-Buy
Exhibition Stand Packages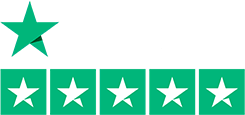 Get your free, no obligation quote with 3D visual


Exhibition Stand Packages – Quality and Value
Does the idea of purchasing an exhibition display seem confusing and complicated? Our standard packages make selecting your stand as simple and straightforward as possible. Our packages combine every service and element you could ever need to set up a complete and attractive display.
All of our packages include professional installation and breakdown, along with the hardware, custom graphics, lighting and flooring needed for the display. You'll be assigned an experienced project manager who will oversee all tasks related to the installation and dismantling of the display and will remain in contact by phone throughout your event.
Furthermore, the Plus Exhibition team will take care of the health and safety documentation required for the setup. You won't have to worry about a single thing when it comes to your exhibition stand! All we'll need from you is input on the graphics during the design phase, and you're entitled to unlimited sketches and 3D renderings of the display. Alternatively, for a more custom experience you can check our our bespoke stands.
Our friendly team is here to discuss all your current and future exhibition stand design and build needs. Contact us today!
Plus Exhibition is a 5 Star Rated Exhibition Stand Designer & Manufacturer