Free Exhibition Stand Design
Simply get in touch with us to claim your free design. We'll provide you with an easy-to-complete design brief questionnaire, so that we can gather key information about your business, exhibition goals and specific requirements.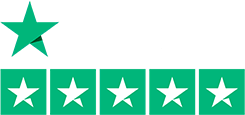 Need Help With Your Exhibition Stand For Your Event?
Free, Amazing Exhibition Stands Designed to Captivate Your Potential Clients
Your exhibition is a huge opportunity to meet new business leads and convert them into dedicated clients, so it's important to make a great first impression. When you're in a room with numerous other businesses all vying for a potential client's attention, you need to stand out by showcasing your business's character and personality from the moment they walk through the door.
To do that successfully, you need a trade show stand design that is engaging, professional and represents your brand. Our exhibition stand designers are experts in their field, and to prove it you can get a bespoke exhibition stand design – with absolutely no obligation – for free!
At Plus Exhibition, we handle the entire stand design and build process from start to finish, starting with your free consultation with one of our expert exhibition stand designers and ending with a stand you can use time and time again.
What Does The Free Design Process Involve?
Free Consultation
We'll start with a 10-minute consultation to get to know your company and what you're looking for. We'll take a look at your branding, discuss the goals for your event, and then create a 3D render of your stand so that you can make sure you're happy with the design.
Once your bespoke 3D rendering is complete, one of our expert team will call you and talk you through your designs. We'll typically produce your custom 3D exhibition stand design and visuals within 3-5 working days, but if speed is of the essence and you've got a pressing event on the horizon, we may be able to work with you to deliver the entire exhibition stand design and build process in as little as one working week.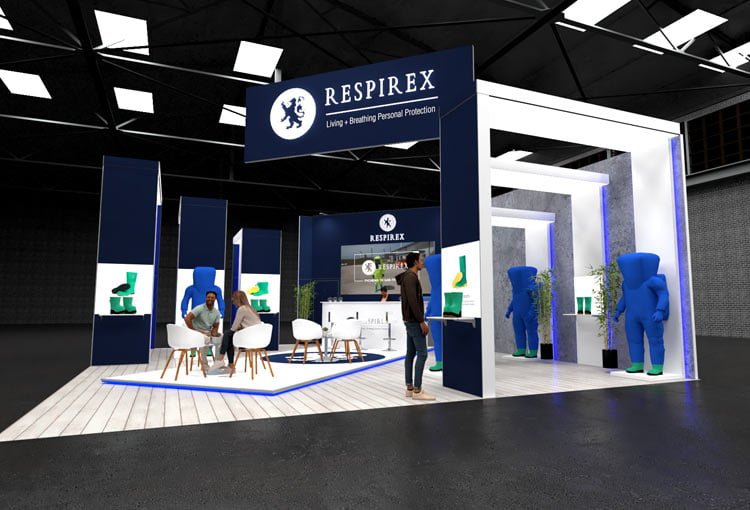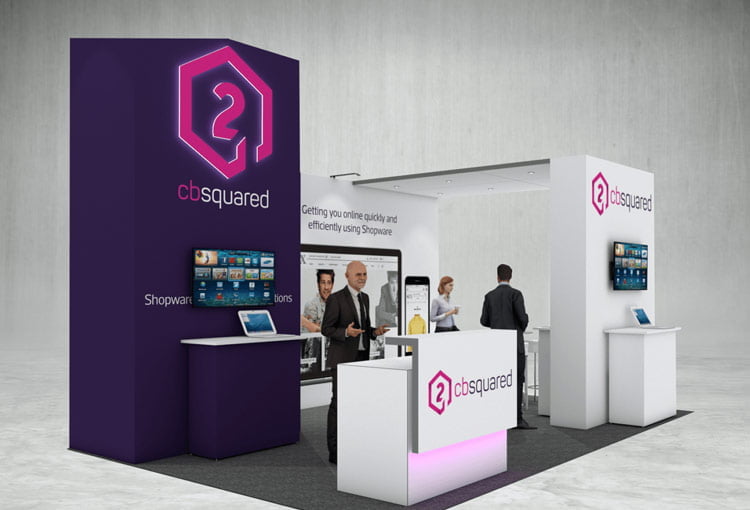 Artwork Design
Your artwork is designed from scratch by our exhibition stand designers. We'll assign a dedicated graphic designer to work on your project, so you never have to worry that your project is being passed to someone unfamiliar with your business or goals. We will work with you until you are completely happy with your stand layout and graphics, at no extra cost. We'll then do a pre-print check to ensure all logos, photos and bespoke images will print correctly, before printing a small colour sample if required for you to sign off.
This lets us cut costs for you – by providing a 3D render and making sure you're thrilled before we start building your stand, you don't have to waste valuable time and money on a stand that you will not be happy with.
If You're Happy, Finalise The Plans
There's no commitment on any of our exhibition stands  – if you decide not to work with us, no hard feelings. But if you want to go ahead and have Plus Exhibition create your stand, we'll finalise your design and begin the build process.
All of the work is done by Plus Exhibition employees. We don't use contractors specifically to give you the peace of mind that we're all working towards the common goal of creating an exhibition stand design that you and your clients will love.
We will pack our van with your exhibition stand equipment at least the day before your exhibition stand is due to be set up to reduce delays, then when your event is finished, break down yours stand, pack it up and store it for you. Plus your dedicated project manager will be on hand to ensure the event goes off without a hitch.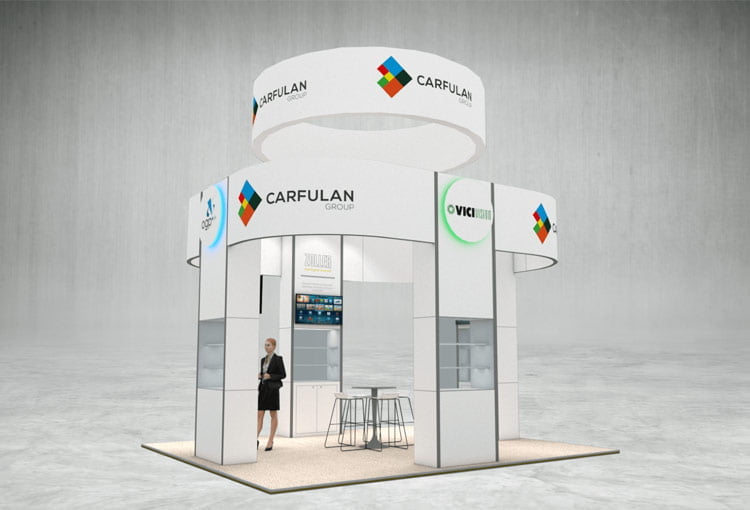 Looking for Design Inspiration?
When considering what your exhibition stand design should look like, the variety of choices on offer can feel overwhelming. The more you know about the look you want to achieve, the quicker we can create the design you're after. Regardless of what your business offers or who your target audience is, we know we can create a design that works for you.
Check out our exhibition stand design ideas for some inspiration!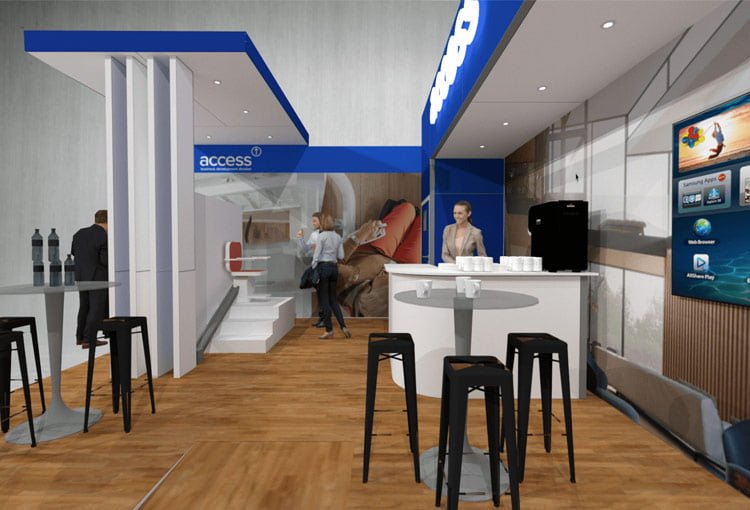 Our friendly team is here to discuss all your current and future exhibition stand design and build needs. Contact us today!
What Our Happy Clients Say