Planning an Exhibition
A Complete Guide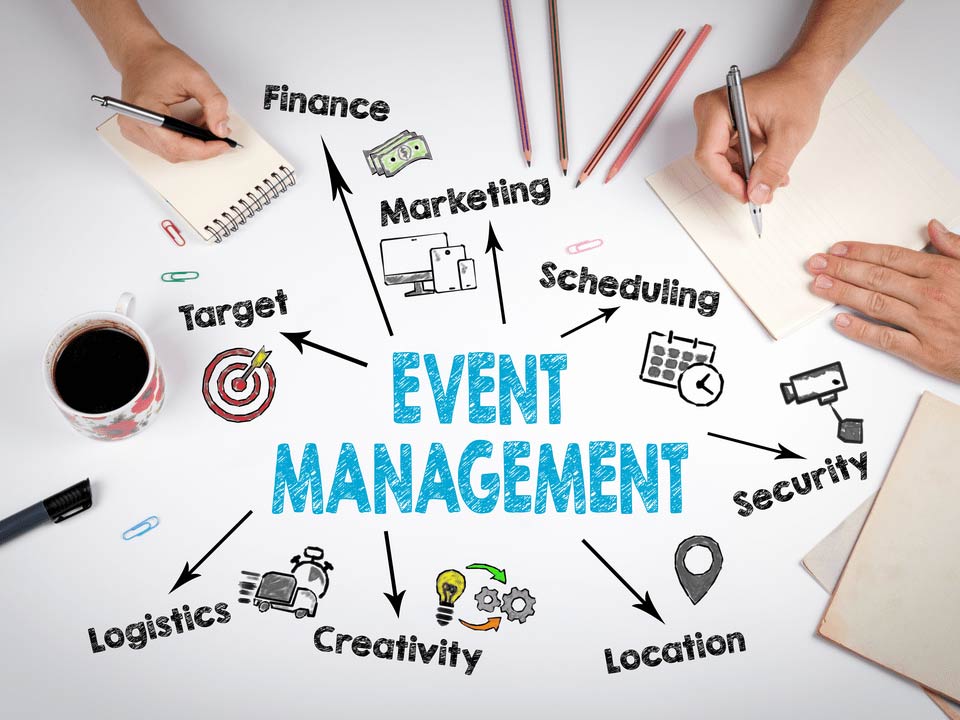 Exhibitions are an ideal opportunity to engage with loyal customers and attract the attention of those who are yet to be aware of your brand. Planning an exhibition efficiently is crucial for achieving your goals and gaining maximum exposure during and following an event.
Exhibitions have a lot of moving parts, and if you decide to wing it without much in the way of planning, it's safe to say that you will run into a few problems. An exhibition can be an enjoyable and engaging experience, but poor planning will ensure that it's a memorable occasion for reasons you would rather forget.
Have you ever taken on the role of coordinating an exhibition for your company? If you have, you will know it is a daunting task and without a clear idea of what you need to do, you can find yourself in a bit of a pickle!
This guide outlines the key stages to planning an exhibition both before and after the event. Follow these steps to ensure you achieve exhibition success.
Planning an Exhibition – 6 Month Countdown
6 Months To Go
At this stage you may think you have all the time in the world and will leave it another few months before you start your preparations, do not fall in to that trap! 6 months before you want to set out your objectives for the event, ensuring they are smart objectives and achievable.
You then want to agree a budget, this needs to be specific not between five and ten thousand pounds. Set a top limit and work to that. Then finally book your floor space.
From the very start of planning an exhibition you want to be leveraging all forms of contact (social media, email, phone even direct mail if your budget allows). Contact everyone and anyone that you want to attend the exhibition. If you do not ask the right people to come and see you, why would they?
4 Months To Go
You need to start your stand design preparations. Ensure that throughout the entire stand design process you and your exhibition stand design company are aware of your goals, this way you can make sure you that your stand will help you achieve your objectives. If you do not pay attention to them, your stand could actually hinder and not help you!
2 Months To Go
You need to have your stand designs completed and approved ready for production. You then need to confirm your flooring options (carpet etc.), your furniture, TV or multimedia rentals and anything else you will be having on your stand.
4 Weeks To Go
It is time to ramp up your promotion. This is the perfect stage to schedule on stand meetings with clients and prospects you know will be attending, and continue with your other forms of contact. Start to follow up with people who have expressed any kind of interest.
2 Weeks To Go
Make sure everything is in place. Double check with all suppliers that everything is on track, you do not want to turn up on the day and realise you have forgotten to organise the TV you need to do your presentations on! You may be surprised what has slipped through the net or has got lost in an email!
1 Week To Go
Run through everything with your staff, train them if necessary. Decide who will be on the stand at what time and give them as much useful information you can to help them on the day. Remember your staff will be representing the company and ultimately the success or failure of the exhibition lies with them!
Organisation needs to become your best friend when planning an exhibition. Make lists, lists and more lists. Give all the people going a copy of everything you have curated. There will always be those last minute nerves and panic that set in, but as long as you have your lists to refer back to these nerves will subside quickly and will not consume you!
These are the 4 most important questions to ask yourself over the last few days in the run-up to your exhibition, conference or event or if you are to avoid stress, frustration and disaster. Remember these and your exhibition or event will come together quickly and effectively.
Ask Yourself
What?
Break this down in to 4 sections:
What hardware do I need for my stand?
What parking permits and vehicle passes do I need?
What tools do I need?
What do I need to transport all of the above?
Where?
This is simple, ensure you have all the right directions, post codes, names of roads, name of the venue and if possible a contact number for someone at the venue in case you do get lost.
It is a horrible feeling knowing that the allotted time you have to set up your stand is slowly slipping away, whilst you make u turn after u turn trying to get to where you need to be.
When?
Break this in to 4 questions:
What time do you need to set up your exhibition stand?
What time do you need to break the stand down?
What time does the exhibition or event start and finish?
How long will it take to get to the venue?
Always take the worst case scenario when it comes to traffic. It is best to be two hours early than 1 hour late!
How?
This may seem like a stupid question, because you just do all the above, yes? Well what if all the above cannot be completed by one person in the allotted time?
This means you need to organise 2 people, maybe even 3 or 4.
What happens if the Van you have does not fit everything in?
Do you have all the right tools you need?
Do you have the right trolley?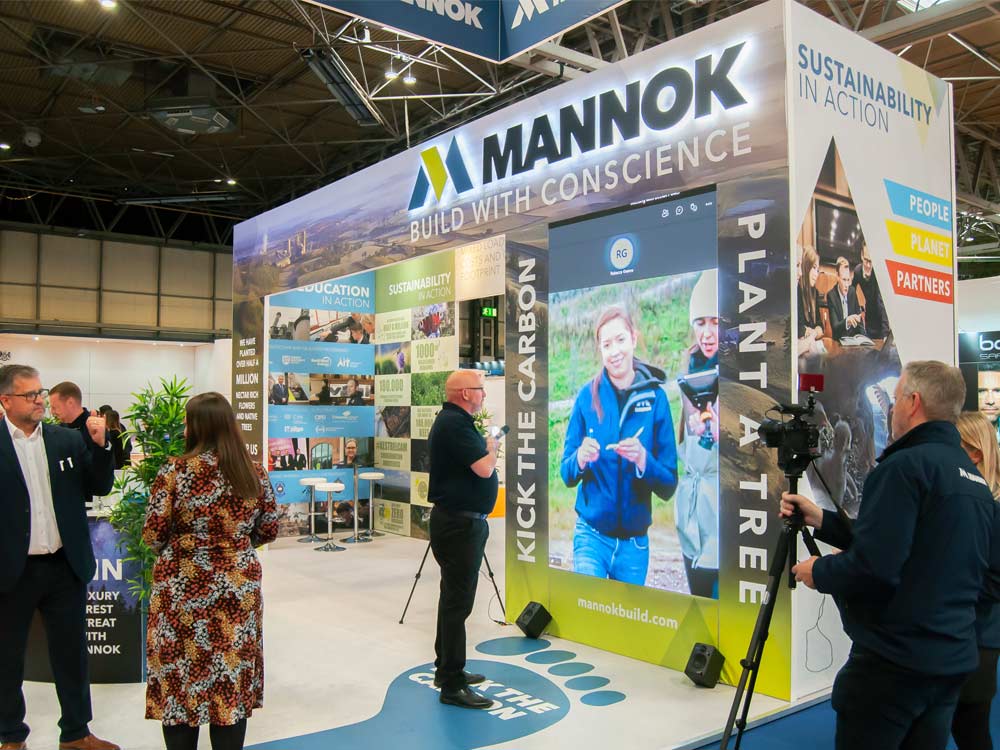 It's Show Time
Relax and enjoy it. No one wants to talk to the person nervously waiting on the stand wondering if six months of planning is going to be worth it. Speak to people, entertain people, there is nothing worse than the yet another dull and boring conversation at an exhibition…and trust me, people will be having a lot of them.
Remeber to make extensive notes on every lead you get. The personal touch will come in handy after the show when you're following up, people like to be remembered and made to feel special.
Planning an Exhibition – What Comes Next?
So your show is complete, and after a good long sit down to rest your weary legs, you are motivated, ready to reap the rewards of those long hard days on your stand! Well, my advice would be to just slow down, you are going to need to have patience.
No one that attends an exhibition is going to pick up the phone the next day and place a huge order. This may happen once in a blue moon but it is certainly not usual practice. You have a hard few months ahead of you, so take notice of the next steps and don't get disheartened 2 weeks down line if you are still searching for first order.
1 Week After
Sit down and go through all your leads thoroughly. And I mean thoroughly. Don't just go through and add the total leads you have and think the exhibition was a success just because you got 220 leads! You need to collate them in to groups of priority. This is why I always say it is crucial to write as much information down at the exhibition as you possibly can. You are never going to remember if James Baker from company X is a high priority lead unless you have made notes, you may remember one or two…but not 220.
2 Weeks After the Exhibition
It is time to start contacting your leads, pay special attention to your high priority leads. Be courteous and concise on the phone; don't jump in straight away asking for orders. Like the tortoise and the hare, take your time and in the end you will come up trumps.
3 Weeks After the Exhibition
Once you have made initial contact with all your leads you need to start developing an individual plan for all of your key leads. These need to be tailored and treated as total individuals, so that the lead feels like they are special. If you roll out a plan to do A, B and C to all of the leads they will see it coming a mile off, and your return on investment will really take a hit.
2 Months After the Exhibition
Sit your team down and go over everything that you have so far. Recap on strategies and get them to read everything back to you, ensure they understand the importance of treating individuals as such and making them feel special. At this stage it is also a good idea to go through all the costs with your team and work out where you are financially, this reinforces the importance of converting those leads!
4 Months After the Exhibition
Now you can get a clearer picture on your return on investment, you may still have some sales in the pipeline but you can get a good indicator as to whether the show as a success or not.
6 Months After the Exhibition
Time to sit down and assess the entire exhibition, where you think it could be improved, what you did well, could a slightly different stand design help etc. Ensure you go through every little piece so that you can improve at your next exhibition!
That is it, you are done. All there is left to do now is go through and do it all again! However, there is another, less stressful, way of planning an exhibition. Here at Plus Exhibitions we can make the build up to your event stress free. We offer free exhibition stand design, a comprehensive hire plan and competitive prices, if you wish to purchase your stand. All you have to do is  approve your stand design and leave the rest to us.
We will transport your stand, build it, break it down at the the end of the show and even store it for you free of charge. We also handle all of the health and safety elements and any other documents required. Leaving you free concentrate your efforts on the event itself. Contact one of our friendly team today to see how we can help you.